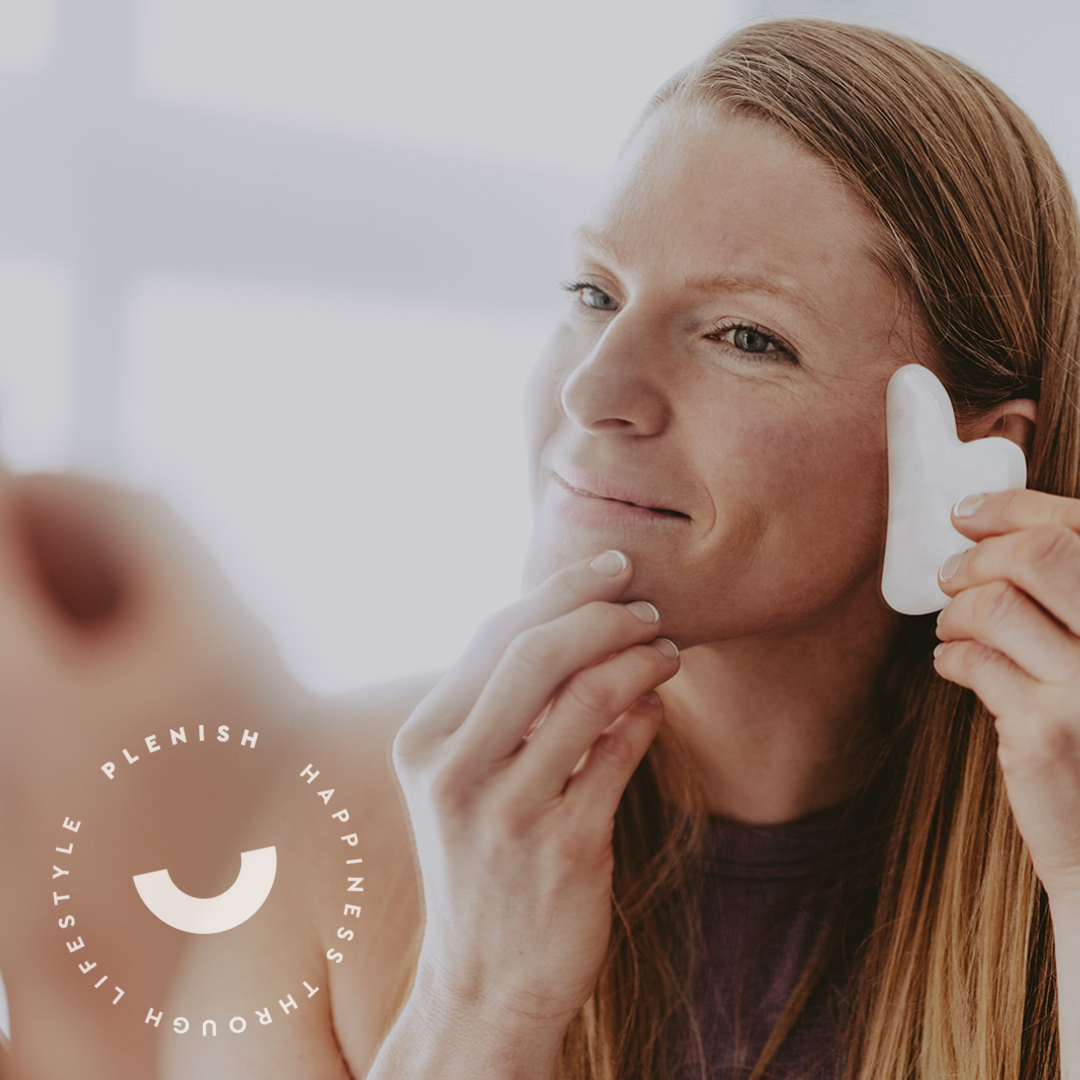 For many years I had found myself in a skincare dilemma… not sure of what to do.
This had been the cycle for many years suffering with acne prone skin.  This condition lead me to dermatologists for prescriptions of serious oral medications, hormonal birth control pills and more topical "solutions" than I can even begin to list.
Years pass and my journey into skincare, fitness and wellness has been a long and exciting road with continual growth day in and day out. The learning and growth never stops.
At this point I have found some amazing solutions and lifestyle habits to keep my skin in a balanced, glowing state (most of the time).  Blemishes come and blemishes go but I am thankful for all that I have learned along the way.
I am passionate to share what I've learned up to this point with you. My wish for your is CONFIDENCE, RADIANCE and to feel both beautiful inside and out.
Sending love your way!
XO
🤍Plenish
Here are some take home tips of my journey. 
🔹 Skincare is affected by both internal and external sources
At Plenish we have created three ecookbooks to inspire your Whole Food Plant Forward kitchen
These gems make it easier to know "WHAT TO DO" and have a plan to follow
Keeping food simple is the best way.

 

Think about Quality ingredients (organic and unrefined oils & pantry items)
Include three colours (of different vegetables in each meal)
🔹 Hydration is Happiness
With proper hydration of water and clear fluid your cells & skin are at their peak performance to nourish your body and clear toxins from the system, allowing your body to function and its full potential
🔹 What you put on your skin should be an ingredient that you would ALMOST eat
No toxic products can be found on our website - we source brands that offer CLEAN Beauty in all of their ingredients
Our favourite for Facial Skincare is SEAFLORA - this line of ethically harvested. 
Wild West coast Seaweed has been used therapeutically by traditional cultures for millennia to clear heat, remove toxins and to nourish, moisture both on the skin topically as well as when it is ingested internally. Check out our offerings to suit all skin types.
🔹 Sweating is your body's detoxification system at work
For both clear skin and the physique you want - movement and sweating is a way to get it all
A daily dose of increased heart rate will do both your mind and body a huge service on your wellness journey
🔹Emotions have an effect on your skin
The facial expressions you make create patterns of tension or wrinkles over time and with repetition - (irritability with a furrowed brow, worry with forehead creases to happiness with laugh lines) ~ all of these emotions have their time and place but some emotions with repeated patterns are not serving you
Creating time and space to balance your emotions through movement, meditation, journalling or mindfulness is a powerful tool that's free and easy
🔹 Digestion & Elimination are keys to clear and glowing skin
In Chinese Medicine digestion is central to optimal health
When there is smooth digestion free from bloating, gas, distention, with formed elimination your body is functioning in rock star mode!